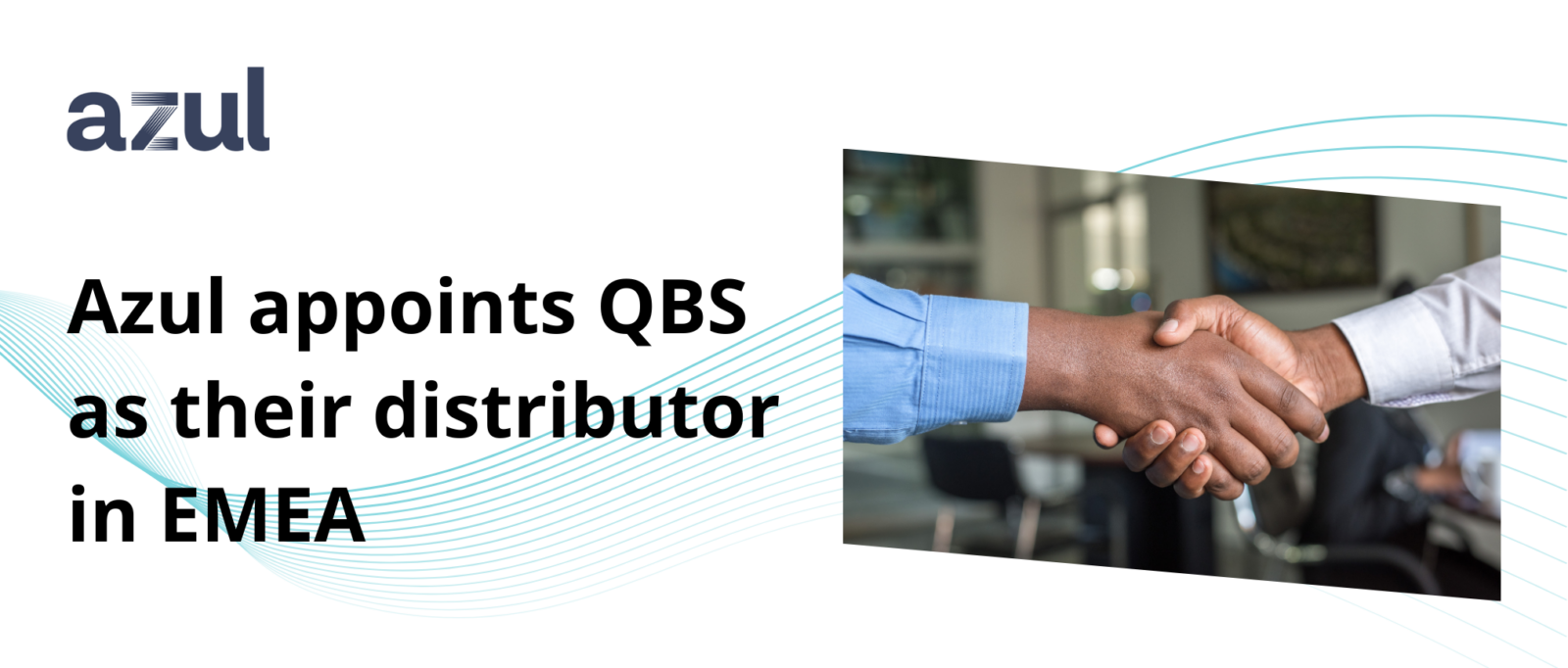 Brings Industry-Leading Margins to Resellers Plus Savings of up to 50% on Cloud Infrastructure and Typically 70% on Java Licensing Costs
London, June 14th, 2023: QBS today announced that Azul, the only company 100% focused on Java, has named QBS as its authorized distributor in EMEA. This new appointment aims to help QBS partners optimise their cloud infrastructure and lower Java support and licensing costs while delivering transformative revenue-generating applications at attractive margins. QBS has a long track record of bringing innovative development tools to market, and this partnership creates strong alignment to VARs who understand the challenges customers face across the entire software development lifecycle.
Azul is the largest independent Java provider and offers a wide range of OpenJDK-based products for partners to market. Azul Platform Core provides a stable and secure Java runtime for typically 70% less cost than Oracle, making it the best option for companies looking to reduce their Java licensing costs. Azul's flagship product, Platform Prime, helps the world's largest companies optimize their infrastructure and reduce their cloud costs by up to 50%. Azul Vulnerability Detection is a new SaaS product that leverages Azul JVMs to detect vulnerabilities at their point-of-use in production to improve enterprises' software supply chain security. Azul's line-up of industry-leading products solves a wide range of customer challenges and creates lucrative new services for VARs to offer their clients.
The announcement takes place amid major changes to Oracle Java pricing and a rapid increase in the adoption of OpenJDK-based Java runtimes. By some estimates, usage of Oracle Java has fallen from roughly 75 per cent in 2020 to 34 per cent in 2022. This shift is evident at Azul, which is experiencing rapid growth in demand for its platform across EMEA. Azul is the world's largest independent Java provider and supports more versions of Java than any other vendor, including Oracle.
"QBS is focused on constantly bringing new technology to its partner network, driving savings and revenue generation for end-users," said Andreea Dumitrescu, Managing Director UK&I, QBS. "Java is a key technology for solving many of today's top challenges around FinOps, software supply chain security and performance-driven applications, and a product portfolio like Azul's opens up exciting new services opportunities for our VAR partners."
"Organisations across EMEA are struggling with out-of-control Java support and cloud costs that eat into their margins and restrict their ability to modernize applications and infrastructure in a dynamic and competitive world," said Simon Taylor, vice president of worldwide channel sales, Azul. "Azul is 100% focused on providing partners with a unique opportunity to solve challenging customer Java licensing, security and cloud cost challenges while driving improved customer success across all types of partners, including VARs and alliances.
Our partnership with QBS provides greater reach for Azul across the region and unlocks high-value, high-volume growth, and high margin potential for both channel licence and services revenue."
As part of its global PartnerConnect program, Azul is offering significant growth and revenue opportunities to partners, including new tiered benefits, higher discounts, market development funds (MDF), and all-encompassing enablement programs to help customers achieve the most out of their Java application and Java security ecosystems. Azul offers industry-leading margins on Java licensing and brings much-needed focus and support to partners looking to deliver SAM/ITAM advisory, application migration and FinOps services to their customers.
About QBS
QBS' mission is to enable publishers and customers to optimise their procurement process and create value for all stakeholders, sustainably. Benefit from great service, competitive prices, and product expertise.
By investing in its people, processes and technology, QBS delivers the leading enterprise software procurement platform in Europe.
As the only single-source procurement platform for 10,000 software publishers – with market-leading service levels – QBS ensures increased procurement efficiencies, reduced costs and more successful deals.
QBS Software Ltd is part of QBS Technology Group.
To learn more about QBS, contact us at:
About Azul
Headquartered in Sunnyvale, California, Azul provides the Java platform for the modern cloud enterprise. Azul is the only company 100% focused on Java. Millions of Java developers, hundreds of millions of devices and the world's most highly regarded businesses trust Azul to power their applications with exceptional capabilities, performance, security, value and success. Azul customers include 35% of the Fortune 100, 50% of Forbes top-10 World's Most Valuable Brands, all 10 of the world's top-10 financial trading companies and leading brands like Avaya, Bazaarvoice, BMW, Credit Suisse, Deutsche Telekom, LG, Mastercard, Mizuho, Priceline, Salesforce, Software AG and Workday. Learn more at azul.com and follow us @azulsystems.